Zephyr Wrap Midi Skirt
Regular price
$222.00 AUD
Regular price
Sale price
$222.00 AUD
Unit price
per
Sale
Sold out
About This Style



"Crafted in heavy white linen, the VOUS Zephyr Wrap Midi Skirt is an A-line shaped wrap skirt with a V-shaped front yoke and self tie. Pair with the VOUS Waves Top for a sophisticated effortless look."  
Product Details:
 *Double wrap at back- to keep in place despite windy days
* Front Tie 
* Length- finishes at mid calf
Fabrication:
*100% quality linen- will hold its shape with every wear, is NOT transparent
*Cold gentle machine wash
Customer Feedback:
"I have been a VOUS customer since 2013. I love the classic shapes, quality fabric and the way the pieces mix and match so effortlessly. With VOUS it is easy to build a quality wardrobe that takes you from season to season" JULIE
What Body Shape Does This Style Suit?

This style looks great on the following body types- Rectangle, Inverted Triangle, Hourglass, Apple.

Unsure of your body shape?

1. Take our Personal Style Quiz above and our in house stylist will select a range of garments tailored to your body shape and likes OR
2. Read our Blog article 'Body Shape- Know How to Dress to Bring Out Your Best Assets below:

BODY SHAPE-KNOW HOW TO DRESS TO BRING OUT YOUR BEST ASSETS

What makes YOU special? Your beliefs and personality, your hair colour, your body structure? Everyone is born with a unique mix of traits that combine to create a sea of diversity. The same can be said for the clothes that we select to wear each day, with a range of colours and shapes available to us. Knowing how to dress to emphasise our best features helps us to feel confident, empowered and happy in our skin. But how many of us actually know how to select clothing to highlight our natural assets?

Dressing to your taste and body shape doesn't need to be difficult. While dressing to the latest trend may be fun, this doesn't always mean that these clothes are comfortable or tailored to our unique body shape. There is no one norm as to what a female body should look like. Trend driven fashion however relies heavily on the belief that 'one shape fits all'. Understanding your body shape and what garments take you from ordinary to fabulous starts with considering where your body fits across the following categories.

It is important to be aware that body shape is determined by your bone structure, proportions and muscle distribution (not by your weight). So, when looking at these categories look at your bone structure beneath your silhouette.

The most common categories are: Apple (aka oval or round) Pear (aka triangle) Athletic (aka inverted triangle) Rectangle (aka straight or banana) Hourglass Body shape types You may be able to work out what category your body fits into by standing in front of a mirror. Or, if you are unsure there are many body shape calculators available that can also help you to work this out with some simple measurements.

Highlighting your natural features is the key to confidence.
*Apple body shapes look fabulous when longer arms and legs are shown,
*Pear body shapes can enjoy highlighting a smaller waist and wearing tops with interesting shapes,
*Athletic (inverted triangle) body shapes can feel amazing by choosing styles that add volume to the hips and legs,
*Rectangle body shapes can play around with the features they wish to highlight to create the desired balance and
*Hourglass body shape will enjoy highlighting a naturally smaller waist while emphasising curves.

Keep in mind that these are general categories only. Some women will be in between categories, taller or plus size. Knowing your proportions however, will help you to emphasise your unique body features in a way that leaves you feeling amazing each time you walk out the door and ready to take on your day!

Sizing

Size and Fit:

Unsure of your size? Let us find your size with our online sizing assistant. Simply add your measurements to the Find Your Size button for an accurate size recommendation. Or contact us at sales@vous.net.au where we are happy to answer any questions!

Our model for this campaign is a size 8 and wears either a size 8 or a size small.
Shipping

SHIPPING:
VOUS posts throughout Australia and internationally.

Domestic Postage:

FREE standard shipping on all Australian orders over $100. This includes tracking and insurance. 

FREE express shipping on all Australian orders over $200. This includes tracking and insurance. 

$2.50 Standard shipping on all Australian orders under $50 (under 0.3kg). This includes tracking and insurance. 

$9.90 Standard shipping on all Australian orders under $50 (over 0.3kg). This includes tracking and insurance. 

Please allow 1-2 days for dispatch.

Express Shipping:

We offer express shipping for just $12.90 on all orders over $50.

Please allow 1-2 days for dispatch.


​International Postage:
Flat Rate $15 standard postage unlimited items, anywhere in the world. 

 

 
Returns and Exchanges

RETURNS:

We want to make your shopping experience as easy as possible. Please check your measurements against our sizing chart and read the product description for information on size and fit. We have also included a Find My Size button on each product, which will use your body measurements to provide you with the best size option.

In the event that you are unhappy with the sizing and fit of the garment we offer FREE returns* or exchanges. Simply contact sales@vous.net.au to organise an exchange or refund. 

 

Conditions of returns:

Change of Mind

VOUS will refund, credit or exchange any item purchased within 7 days if:

1. The garment has not been worn, altered and/or washed and is in a resalable condition.

2. The garment has not been damaged whilst in the customer's possession.

3. The customer has proof of the garment purchase.

4. The original VOUS swing ticket is attached to the garment.

 

Faulty Garments

VOUS will offer a refund, credit or exchange on any item purchased in store if the garment is:

1. Found to have a genuine manufacturers fault.

2. The garment does not correspond to samples or descriptions given to the purchaser.

3. The garment is unable to do what it is supposed to. 

 

Exchanges:

VOUS will exchange items based on the above conditions of return.

 

International Shipping:

* Unfortunately due to international shipping costs, we do not exchange or refund international items.

 

How to return or exchange an item:


Simply contact  to request a return or exchange. Please provide your name and order number. A pre paid postage label will then be sent to you via email. Simply print this postage label and attach to your packaging.

The parcel can then be dropped at your local Australia Post Post Office with no cost to you. 

A refund/exchange will then be provided when the item is received.


Share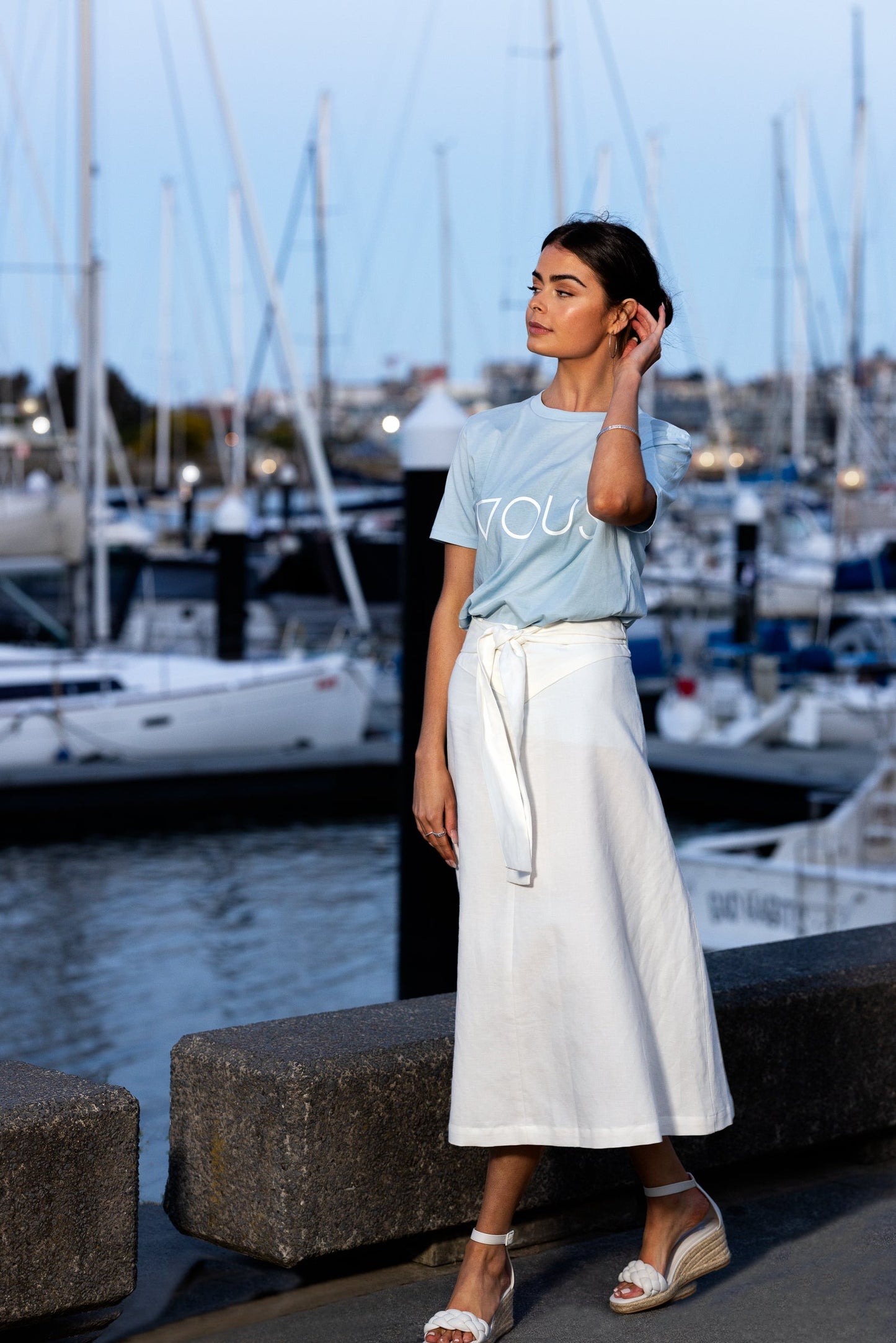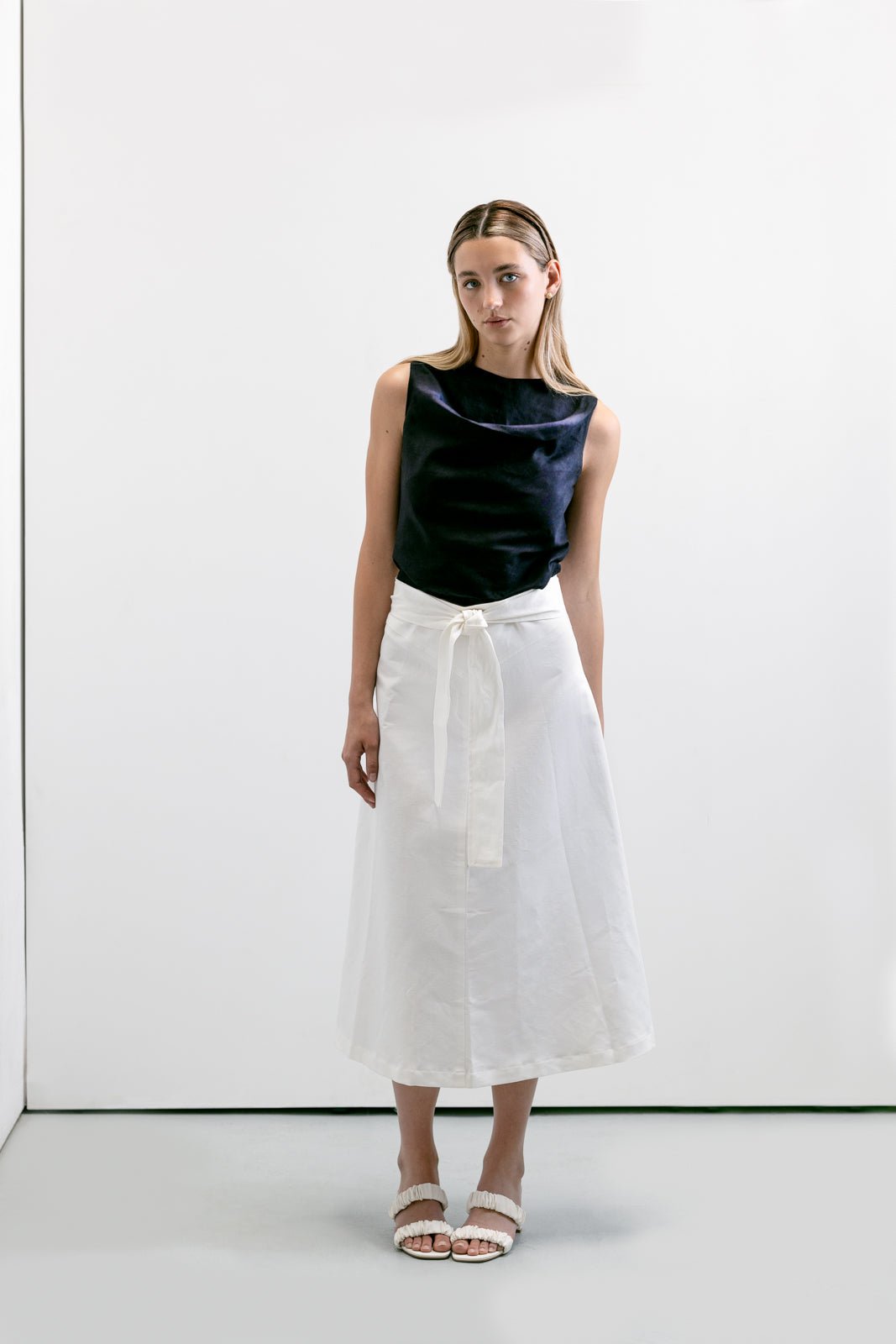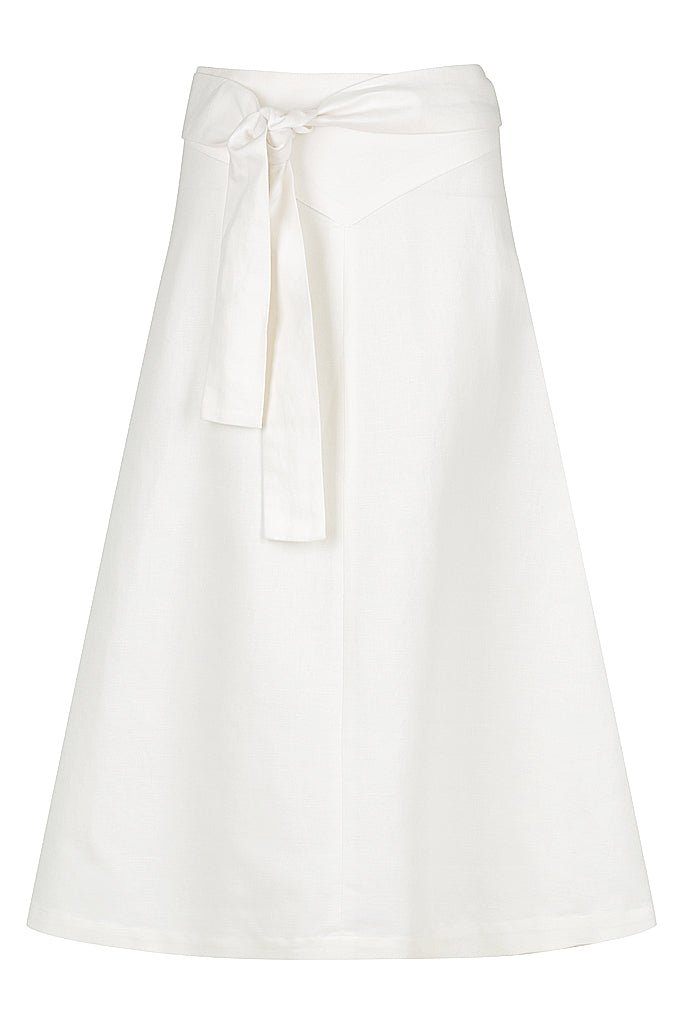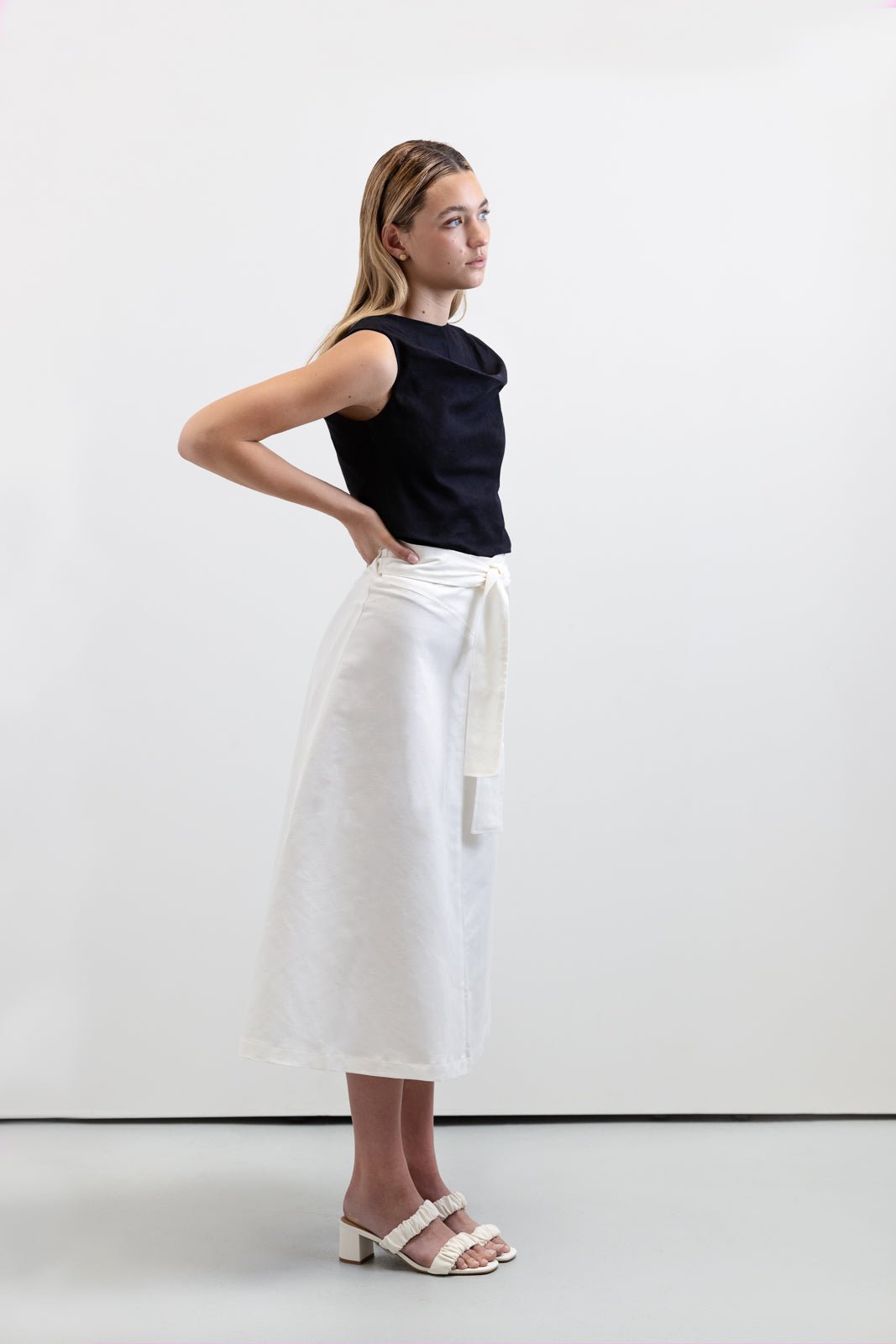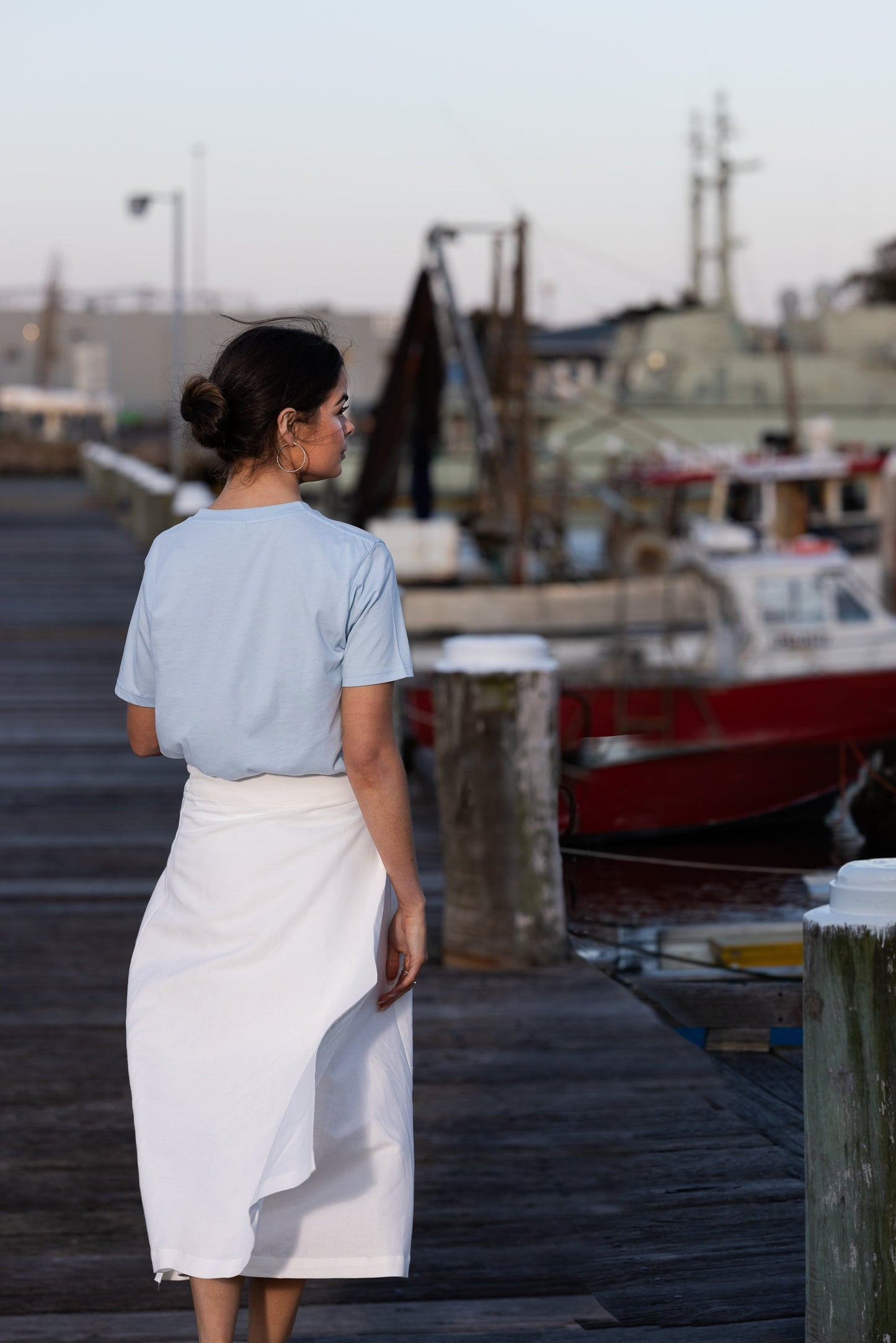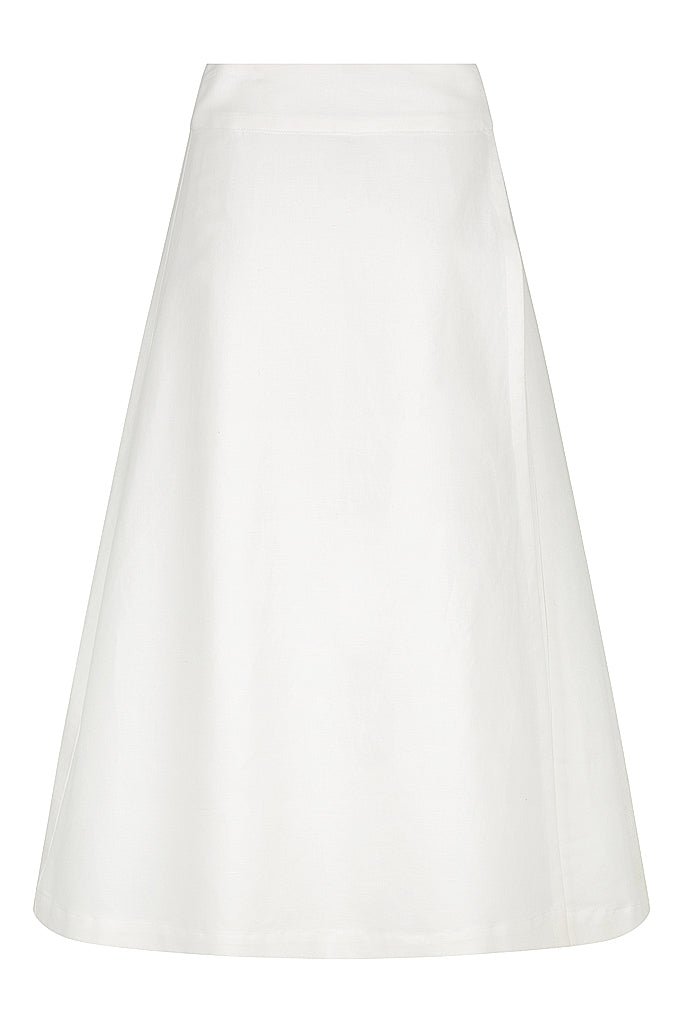 Behind the Brand
I'm Renee, the founder and Creative Director of VOUS. VOUS is a contemporary womenswear brand established in 2013 in NSW, Australia. Here at VOUS, we create timeless pieces from natural fabrics that will become treasured additions to your wardrobe. Each collection is produced in Australia in small quantities, meaning that you receive a unique garment that has been designed and made by hand. We help women to feel confident in their clothes whilst being kind to our planet and people.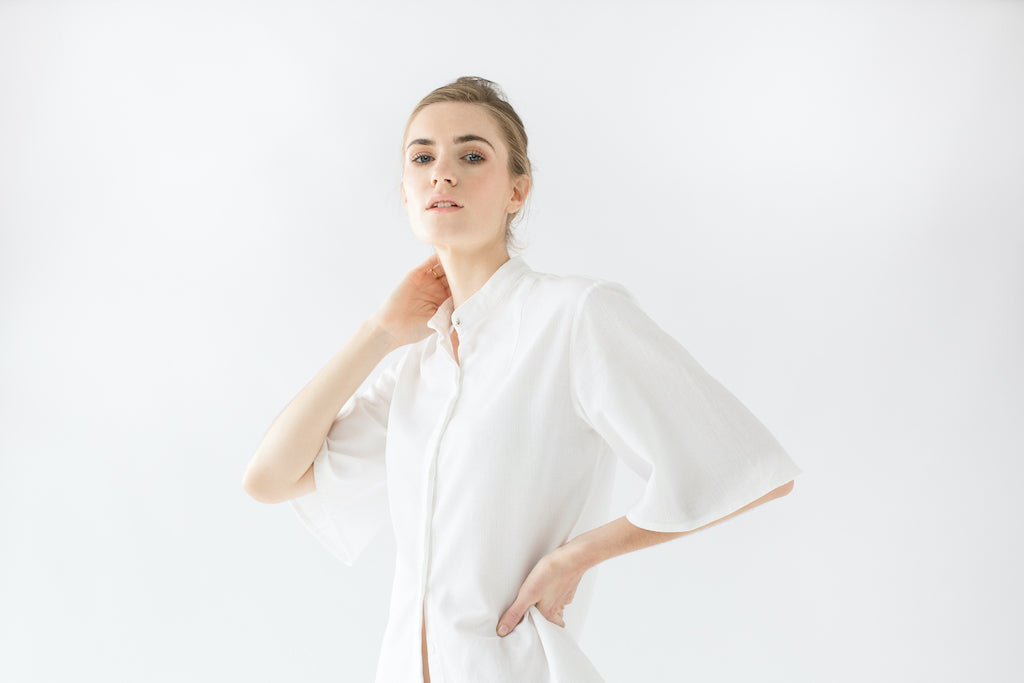 Mindfully Crafted
At VOUS we believe that getting dressed each day should be easy, not stressful or complicated and that when moments of peace do arise, pursuing your passions or prioritising self care is important. 
We also believe that mindful shopping and a simplified all season wardrobe, generates positive levels of wellbeing in a fast paced busy world.
That is why the VOUS brand offers a collection of mindfully crafted garments that mix and match effortlessly across seasons. 
At VOUS we help you feel confidently put together no matter the stress or busyness that you may be experiencing.
Button label
Customer Love
Julie

"I have been a VOUS customer since 2013. I love the classic shapes, quality fabric and the way the pieces mix and match so effortlessly. With VOUS it is easy to build a quality wardrobe that takes you from season to season"

Sonya

"Fashion crafted from gorgeous textiles, timeless pieces with an edge that fit right into your wardrobe. I am a fan!"

Carolyn

"As a mature woman, I am finding it increasingly difficult to purchase quality clothing with a timeless appeal. Not with VOUS. VOUS's Charlie Panel Pant fits my body shape perfectly, and I can easily mix these pants within my wardrobe. Quality, comfort and pieces that other labels just don't make!"

Hannah

"A wonderful label!! elegant, fashionable, and stylish! Dresses, pants, skirts and tops for all occasions!! Run by a beautiful lady!"

Karen

"I received my skirt today and I just wanted to thank you for your advice on size, it is perfect!I can tuck jumpers in and the fabric is so nice. I have just ordered the matching top"

Danielle

"I have been a customer of VOUS for a while now and have quite a collection of pieces! I find that the styles never date and the quality of fabric lasts; meaning that I can wear them year after year!"
Add to Your Collection
Regular price

$230.00 AUD

Regular price

Sale price

$230.00 AUD

Unit price

per

Regular price

$145.00 AUD

Regular price

Sale price

$145.00 AUD

Unit price

per